Global 30 Updated Program Choices and New PR Materials
Nagoya University has updated the program choices available for the Global 30 International Programs.
The changes are as follows:
Starting from the next 2020 intake, the G30 Applied Physics and Fundamental Physics Undergraduate Programs will be merged into one undergraduate "Physics Program," located under the School of Science.
A new G30 Master's and Doctoral "Engineering Physics Program" under the Graduate School of Engineering will also be open for applications for the 2020 academic year.
Our newly released promotion materials for the 2020 admissions will reflect these changes. Please feel free to find PDF copies on the 'Publications' page of our main G30 Website!
https://admissions.g30.nagoya-u.ac.jp/publications/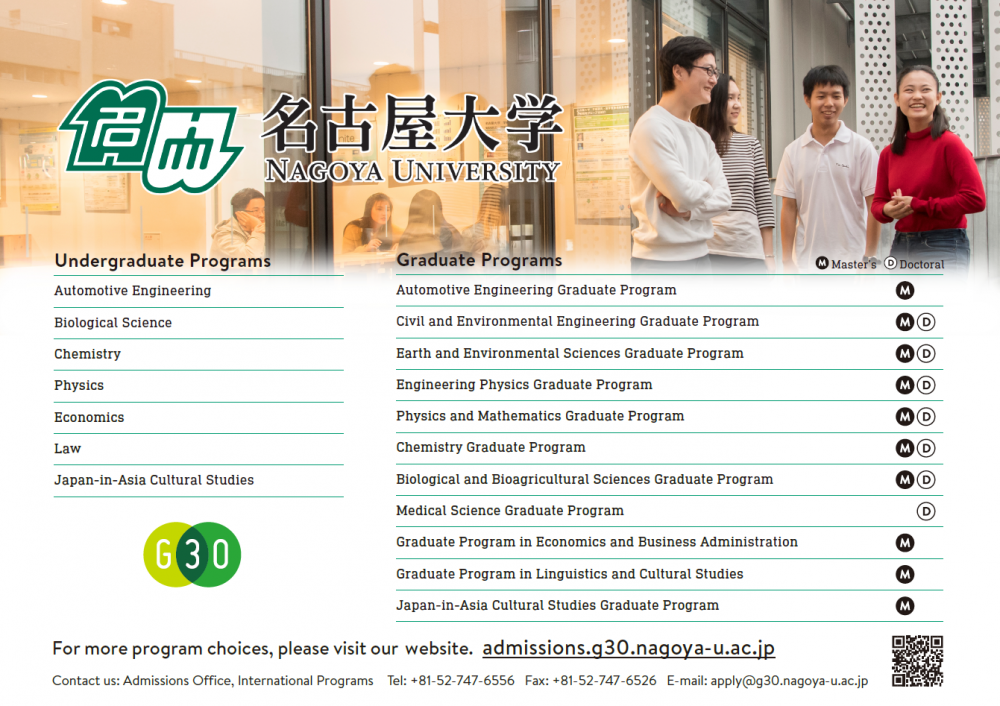 Posted 2019-06-28